Aug. 29, 2023
After experiencing rapid growth from 2008 to 2010, the car stereo industry's boom period has basically disappeared, entering the so-called "sunset industry" phase. In the backdrop of a storage market, the additional factors of the COVID-19 pandemic and global political instability have led to a decrease in trade demand, causing the non-essential product of in-car navigation to continuously lose attention in the demand market.
In this context of industry recession, ensuring the healthy operation of the factory and the core interests of employees becomes the top responsibility and task for business owners. Here are some suggestions from Dinpei to share: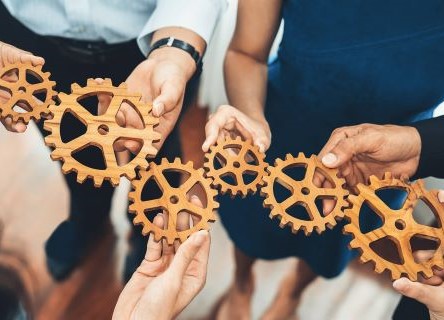 1. Raise Industry Crisis Awareness
The slump in the car navigation industry is only a small part of the global economic downturn. However, the current situation may be more challenging than the 2008 financial crisis. Besides small companies closing down one after another, it's also common to see long-standing enterprises with decades of history shutting down amid industry lament. This sense of crisis should not only be deeply understood by the management but also conveyed to every ordinary employee. Only with a shared awareness of the company's difficulties and pressures can there be a thoughtful resonance to closely follow the company's development plans.
2. Reduce Costs and Increase Efficiency
A factory's battle is never fought by a single person. Apart from the most important customers, suppliers are also a core competitive strength of the factory. Selecting core suppliers, maintaining long-term cooperative relationships, reasonably reducing procurement costs, and delegating more material quality control to each material supplier can help decrease the pressure of Incoming Quality Control (IQC) and the generation of defective products, thus improving the factory's production yield of high-quality products.
3. Narrow the Market and Define Positioning
Resolutely abandoning customers with excessively low profits and low loyalty, who focus solely on price without discussing quality, and concentrating the efforts of the business department on developing high-quality markets, providing excellent service to core customers, meeting their needs, and expanding the business scope with core customers.
4. Explore New Customer Acquisition Channels
Currently, the post-pandemic offline exhibition effects are not significant. The global economic downturn has led to buyers and customers being reluctant to frequently attend global exhibitions. Traditional online platforms like Alibaba International face fierce competition, with a predominance of trading companies and few high-quality customers browsing. It's recommended to cultivate salespeople's ability to acquire customers through new channels with lower costs but more direct effects, such as LinkedIn, social media, and DTC Google ads.
5. Simplify Development and Production Processes
Reasonably simplify the IATF16949 quality system's processes, enhance the efficiency of customer demand from import to delivery, reduce bureaucratic and non-action-oriented institutional processes when different departments collaborate. The shared sole goal is "customer demand." The simplification of processes mentioned here doesn't entail reducing core quality control processes.
6. Control Financial Risks
Stabilize cash flow, reduce or even cease cooperation with trade customers who require credit or minimal down payments. With supplier support, rapidly procure raw materials and minimize the time from procurement to production start. During production, prioritize early delivery by taking time off if necessary, thus utilizing swift deliveries to enhance capital turnover, alleviating financial crises caused by insufficient orders.
7. Respect Employees and Unite in Struggle
Regardless of the period, every employee should not be treated in a hierarchical manner. Ordinary employees are the core driving force behind a company's production efficiency. Production efficiency determines management efficiency, and during such times, the concept of management serving production and bosses serving employees should be even more emphasized.