May. 09, 2022
At DINGPEI, we have some of the largest inventory and widest range of aftermarket car stereo systems, including Apple CarPlay and Android Auto. However, some of our customers aren't entirely sure which one is better. Now let's dispel some of those misconceptions.
Bluetooth and Apple CarPlay/Android Auto are not the same. Bluetooth is a short-range wireless technology that allows you to connect your phone to a receiver or stereo. Apple CarPlay/Android Auto, on the other hand, is more like a complete integration. You will have more access to your phone's features.
So, what are the main advantages of Apple CarPlay and Android Auto over standard Bluetooth?
Voice Command Functionality
We all know texting while driving is a big no-no. Heck, even holding your phone to answer a call means taking one of your hands off the wheel. No matter how you look at it, using your phone while driving is relatively unsafe. That's another reason why we love Apple CarPlay/Android Auto. With voice commands, you can do everything from texting to answering a call to requesting alternate routes, all using your voice. You don't have to press a single button. This keeps your hands on the wheel, resulting in safer driving habits.
Linux CarPlay and Android Auto 9" Car Multimedia #1911S
Dashboard and phone integration
As we mentioned before, one of the major advantages of Apple CarPlay/Android Auto is the full integration you have with your phone. This means that most of the apps and features you get on your phone are available to you on your vehicle's touchscreen.
For starters, it means you don't have to fumble with your phone while you're driving. Everything will be clearly displayed on your touchscreen panel with large icons and intuitive display menus. You can access all your favorite apps on the go including: podcasts, audiobooks, Spotify, iHeartRadio, Pandora, Amazon Music, Google Play, and more.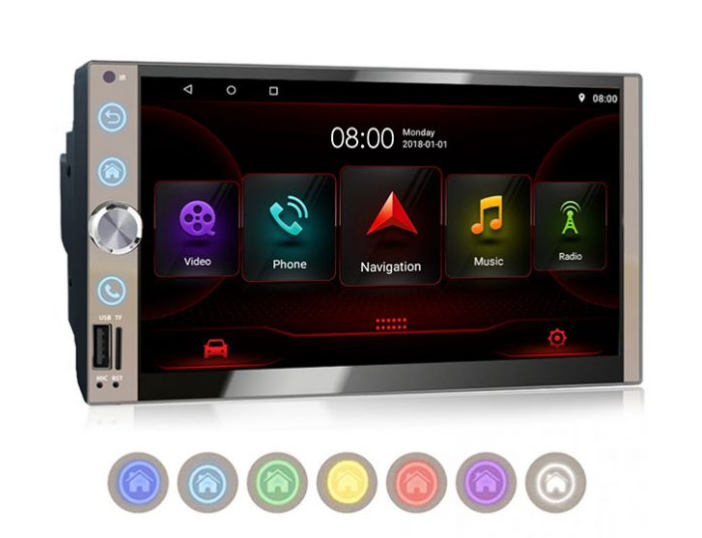 178mm*100mm 7-inch Universal Android Car Radio
Better and smarter maps
We all know how regular maps work. You have to manually enter an address and hope that the route you're given won't be blocked by traffic, construction or accidents. But with Apple CarPlay/Android Auto's mapping system, you'll get better, smarter maps. For starters, you'll have access to all the addresses in your email, text messages, contacts, and calendar. This makes inserting destinations even easier.
Customize the notifications
When you have your phone in your pocket, maybe you want all those social media and SMS notifications. But things may be different in the car. If you want to eliminate all distractions, Apple CarPlay/Android Auto allows you to do just that with car-specific settings. You can customize the notifications you receive and the ones you find inappropriate. After disconnecting, all regular settings are restored.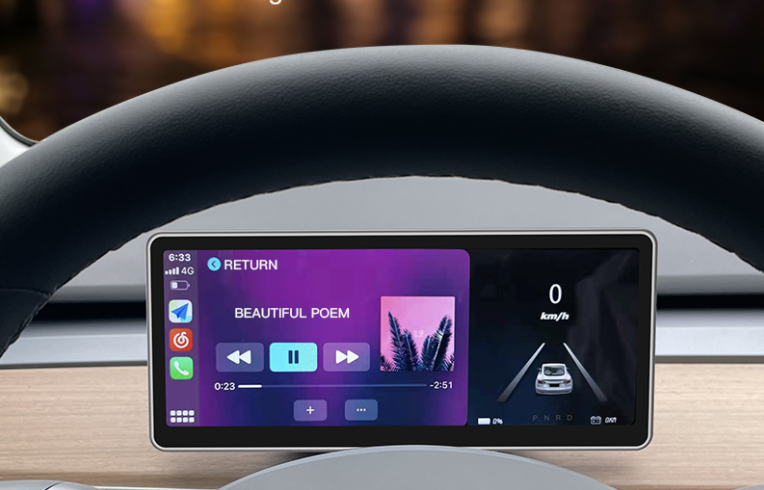 Tesla Linux LCD Meter Display with CarPlay and Auto
Upgrade Now
Now that you know all the advantages of Apple CarPlay/Android Auto over Bluetooth, all that's left is to install a new stereo with this game-changing feature. If you've been searching for "car stereos near me," then San Diego Car Audio City is the place to go. We handle car audio installations of stereos, speakers and subwoofers from the industry's top brands. If you're interested in upgrading to a stereo with Apple CarPlay/Android Auto capabilities, contact our experts and we'll show you some products for your specific vehicle.