Apr. 19, 2022
In the car, car stereos are undoubtedly the perfect companion for our daily commute. Today, most of them are equipped with Bluetooth connectivity for navigation using Android Auto or Apple CarPlay, and even for watching videos on the touch screen.
Day after day, technology continues to improve, making us more comfortable when driving our vehicles. To that end, these "connected" car radios allow you to stay focused on the road while taking advantage of your smartphone's capabilities.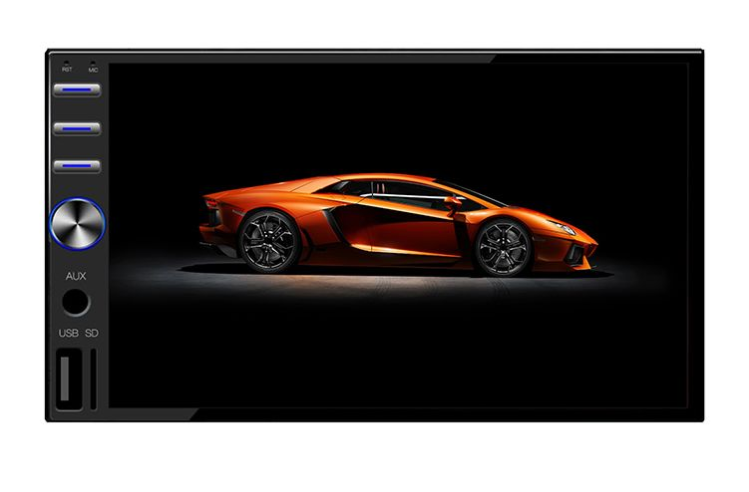 Two options
There are two widely used solutions on the market today: Android Auto and Apple CarPlay, both of which offer an almost similar user experience, allowing you to connect your smartphone via USB or Bluetooth to enjoy all the content on your phone: GPS functionality, receive/send calls and texts, listen to streaming music via Spotify, Apple Music, or any other good-sounding music service. Music or other products with good sound quality, and many others. All of this is managed through voice commands that provide the driver with a degree of freedom while driving.
These car radios are primarily used to improve driving. They provide us with a wealth of real-time information (weather, road conditions, alternative routes ......) without compromising concentration on the road. This is clearly a significantly improved hands-free package.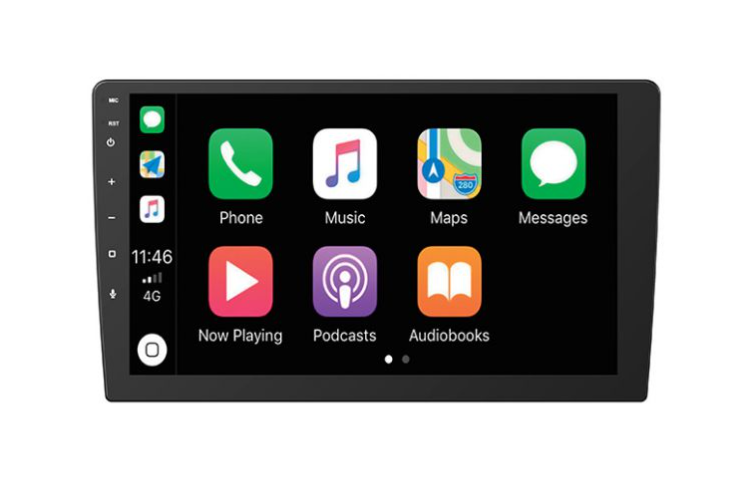 Carplay is evolving
The secure use of the iPhone, the well-known intuitive operating concept, the tried-and-tested voice control "Hey Siri" - all this makes Carplay possible. Carplay offers significant added value and greater safety, because with Siri, basic functions such as phone calls or navigation can only be controlled by voice. The driver's hands remain on the steering wheel and his eyes are mainly pointed forward.
Apple is increasingly defusing past criticism: Apple is allowing more and more third-party apps for Carplay. alternative navigation apps such as Google Maps, Waze, TomTom and Whatsapp can be used as messengers for a long time. This means many drivers can save themselves an expensive factory infotainment system.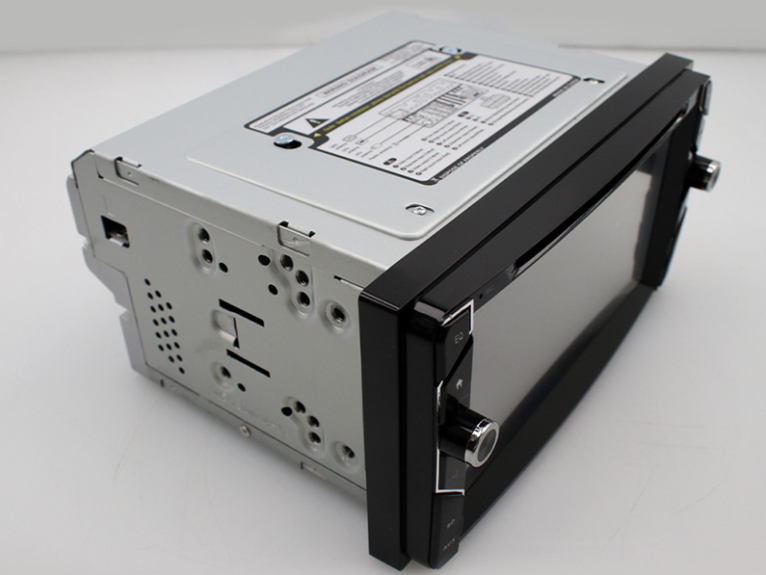 Toyota Universal Head Uint Car Audio Manufacturer
How to start Carplay
You must register your iPhone once in each vehicle's infotainment system, then select Carplay to use it. From then on, using Carplay couldn't be easier.
Plug in the cable: It's usually enough to connect your iPhone to the USB port on the infotainment system using a Lightning cable. The infotainment system automatically recognizes your iPhone and then launches Carplay.
Wireless with WLAN and Bluetooth only: In vehicles with wireless Carplay - for example in BMW - the vehicle always recognizes the iPhone when it enters the car and activates WLAN and Bluetooth on the iPhone. carplay is automatically available after a few seconds.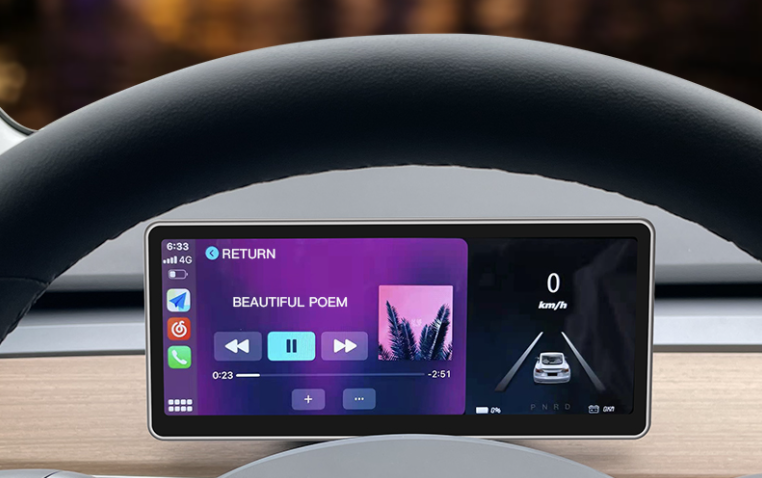 Tesla Linux LCD Meter Display with CarPlay and Auto
Functionality
Carplay "mirrors" the iPhone's user interface onto the car's large screen. the Carplay interface is optimized for operation on the vehicle's display, and Siri can also be used as voice control. Apps that are not compatible with Carplay do not even appear on the vehicle screen.
iPhone provides the entire computing power and all the functionality (voice control, navigation, music streaming, etc.). all Internet traffic generated by Carplay runs through its SIM card!
Bluetooth pairing is only required for phone calls. On the other hand, data connections run via Lightning cable or via WLAN using wireless Carplay.
If you use wireless Carplay, you can put iPhone in your jacket pocket and continue using Carplay, but ideally you should put iPhone in the charging cradle in your car for wireless charging.
For more info and quotes, please contact DINPEI, we will be happy to serve you.