Nov. 15, 2022
With the technological development of the interconnection operation between the mobile phone system and the car system, more and more customers want to share the music or navigation functions of the mobile phone on the interface of the original car radio, so Apple has developed the CarPlay function for IOS mobile phones, and Google has developed the Android Auto function for Android phones.
Because CarPlay and Android Auto have supplemented car owners' needs for most driving entertainment other than the radio function, as a professional car radio supplier, we have developed three universal car radios: 7 inches, 9 inches, and 10 inches. After replacing the original car screen with our device, it has not only traditional functions such as radio and MP3, but also wireless CarPlay and wireless Android Auto. While driving safely, it is more convenient to operate APPs like music and navigation from the mobile phone on the car interface.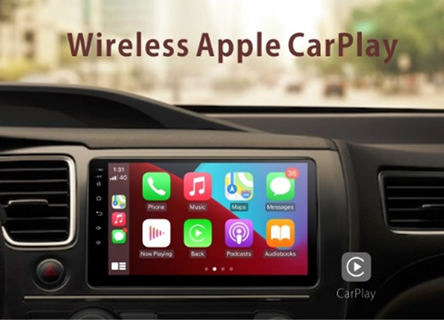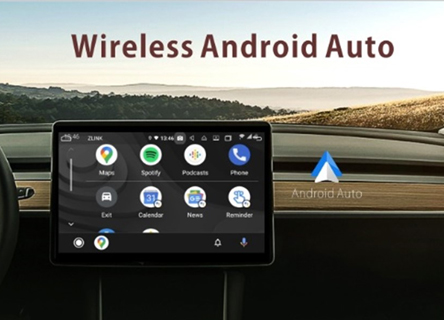 As an experienced car multimedia manufacturer in China, Dinpei Electronics can better understand the changes in foreign customers' demand for car stereos. Although Android car radios can realize network functions and APPs including YouTube & Netflix can be downloaded from Google Play, the open Android system itself is relatively unstable because of the limited RAM and ROM. A large number of downloads and data caches will make the Android head unit run slower. Besides, the Android version is updated at least once a year, but most Android car radios cannot just update the software to achieve the upgrade of the Android version, resulting in the original Android car device being unable to use the latest APP functions and the cost performance being reduced.
In addition, for the car factory customers, the objective system instability of the Android head unit will bring them some after-sales problems, such as system collapse, touchscreen failure, software update, etc.
Our latest WinCE system car stereo is a closed system with high stability, and the after-sales rate is basically maintained at 0.1%. Except for the network download function, it has equipped with wired & wireless CarPlay and wired & wireless Android Auto. The cost is much lower than the Android car radio, and it is hot-selling in more than 20 countries and regions around the world.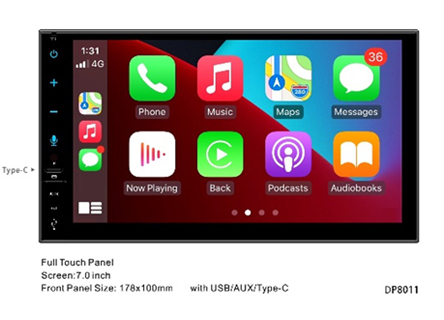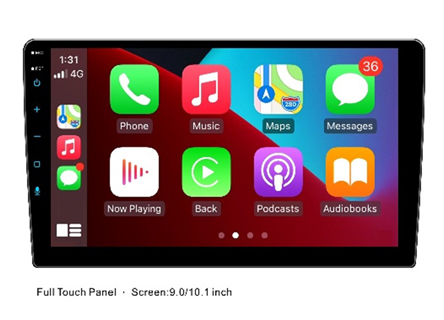 As a professional car navigation supplier, Dinpei Electronics has a variety of molds for overseas customers to choose from. The 7-inch device is divided into two sizes: 178*100mm and 170*96mm, with button models and full-touch models to meet different customers' needs. Furthermore, 9-inch and 10.1-inch screens have been developed in a universal structure that can match different varieties of plastic frames on the market, like Android head units, making them suitable for different car models with a stable system and high cost-effectiveness.
Moreover, in terms of structure, we can customize a single-din or double-din body as per customers' requests for the same panel mold and can also make an ultra-thin body to save on shipping costs. Two different styles of UI are available for customers to choose from, and they can customize their own UI design for free as well.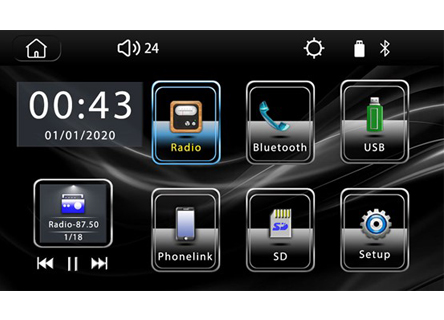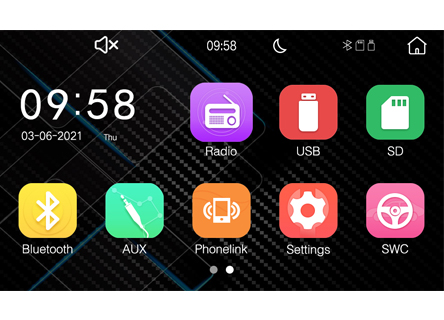 If you are interested in the WinCE system with wireless CarPlay and Android Auto functions, please don't hesitate to contact Dinpei!